DESIGN MARKS /

DESIGN MARKS
Follow a trail of location markers and experience the design culture of Seattle landmarks through your smart phone.
As part of this fall's inaugural Seattle Design Festival, AIGA Seattle invited 25 of our city's design firms to participate in Design Marks—a trail of 8-foot tall location markers where viewers can experience how the design of Seattle's urban landmarks has influenced the city's culture, and how that culture has, in turn, influenced design.
Over time, city buildings, parks, or intersections can take on significance that is far greater than their simple functions. They can become landmarks that stand for wider meanings and influence those who interact with them, adding to the culture and experience that shape people's perceptions of places within the city. With Design Marks, AIGA is using design to explore and reflect on the meaning of some of Seattle's most noteworthy urban landmarks. The aim is to use design to give each landmark a "voice," and in doing so, share individual experiences with the broader community.
The firms have chosen landmarks between Pioneer Square and Seattle Center are crafting a story of that landmark and its cultural significance in a unique video. Each firm is also designing an 8-foot column that marks the location of their chosen landmark. The column will display a QR code that leads to a video, taking the participant "beneath the surface" of the landmark. Each video will connect people more deeply to their community through design—enhancing their personal experience of that location.
(Note: These location markers will be on display only during the ten days of the festival.)
DESIGN FIRMS AND LOCATIONS
Aftertheimage and WEATHERHEAD Experience Design Group – Belltown
Blankslate Creative – Post Alley
Dept of Energy – Stadiums
Fancy Lads Design Club – Smith Tower
Frog – Fountain, Seattle Center
Garrigan Lyman Group – Westlake Center
Graphiti Associates – Seattle Center Monorail
Hornall Anderson – 619 Western Building
Modern Dog – Pike Place Market
Phinney/Bischoff Design House – Benaroya Hall
PopCap – Belltown P-Patch
Push Design – Colman Dock
Quesinberry and Associates – Lusty Lady
Riverbed Design – Waterfront
RMB Vivid – Moore Theatre
Design Commission – Seattle Central Library
Aaron Shurts Graphic Design and Tony Dattilo, Visual Artist – Bell to Broad Waterfront
Studio SC – King Street Station
Tether – Occidental Square
tmarks – Harbor Steps
Touch Worldwide – Crocodile Cafe
Vivitiv – SAM
ZAAZ – Olympic Sculpture Park
Event made possible by sponsorship from: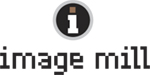 Fri / 09.16.11
12:00AM - 12:00AM
Downtown Seattle