The AIGA Seattle 25th Anniversary Party / Friday, June 22 /
AIGA Seattle / 25th Anniversary
The AIGA Seattle 25th Anniversary Party / Friday, June 22
Celebrating our first 25 years. And our next 25 years.
AIGA Seattle invites you to leap back in time and celebrate the past 25 years of design with several hundred of your favorite colleagues.
Nab your tickets today for the party of the summer—complete with dueling food trucks (Matts & Skillet), live music by Dude York, presentation of the 2012 Fellow Award to Jack Anderson (HADW), cold Manny's brew, photo opp's w/ photographer Keith Brofsky, and the ultimate design timeline!
Join friends old & new on June 22nd at 415 Westlake from 7-11pm.
Our 25th Anniversary party is putting the spotlight on 2 great organizations with proceeds benefiting Art With Heart and LINK.
We guarantee a good time for a good cause!
Raffle tickets will be on sale, 3 for $5. Prize include: Adobe Creative Suite 6 Design & Web Preminum ($1,899 value) + Hands-on Printing Party in the School of Visual Concepts' Letterpress Studio ($2,000 value) + special bundle of signed Modern Dog Posters lovingly put together by Robynne and Mike and signed copy of their "Modern Dog: 20 Years of Poster Art" book ($550+ value).
Thank You AIGA Seattle's
Silver Circle Sponsors
INDUSTRY SPONSORS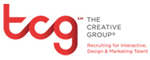 DESIGN FIRMS
Sponsorship for this event has now closed.
Fri / 06.22.12
7:00PM - 11:00PM
415 Westlake
<!-end side-->